Houston LNG Panel Highlights Economic & Geopolitical Benefits of LNG Exports
HOUSTON, TX – A diverse panel of energy leaders underscored the economic and geopolitical benefits of expanding markets for liquefied natural gas (LNG) to the U.S. and Texas economies during an Our Energy Moment (OEM) panel discussion today in Houston. The panel included Texas State Senator Paul Bettencourt, Texas State Representative Gene Wu, Texas Tech Professor Terry McInturff and OEM Spokesperson Matt Barr.
"LNG exports will create up to 155,000 Texas jobs in construction, operations, exploration and production by 2035 and contribute up to $31.4 billion to our local economy" said Matt Barr, an OEM spokesperson. "Additionally, LNG exports serve as a political strategy to protect our European friends and allies from dependence on turbulent trading partners. We are glad that State Senator Bettencourt, State Representative Wu and Professor Terry McInturff were able to join us to spotlight these substantial economic and geopolitical benefits of LNG exports for both the state of Texas and the United States."
"One of the most important things to remember is that increased LNG exports will create jobs here at home," said State Senator Paul Bettencourt. "Families and communities are struggling because of a lack of jobs. If we expand domestic LNG exports and have Congress expedite the permitting process, we can create thousands of good-paying jobs for Texans in in both manufacturing and construction."
"Exporting liquefied natural gas is critical to maintaining America's energy renaissance and Texas is uniquely positioned to become a leader in this booming alternative energy source," said State Representative Gene Wu. "During this time of uncertainty in commodity prices, LNG exports provide a bright spot for the industry and are poised to create economic growth opportunities for hard-working Texans and businesses. We must not delay, now is the time to reinvigorate the energy markets, create jobs and provide our allies with a clean and reliable source of energy."
"For decades, our allies abroad have been dependent on countries that are politically at odds with the U.S.," said Terry McInturff. "LNG exports offer an opportunity to weaken the stronghold that countries like Russia and Iran have on our allies while at the same time strengthening our own domestic economy."
OEM also recognized State Senator Bettencourt and State Representative Wu for their efforts this past legislative session to promote LNG exports. The two lawmakers were the sponsors of a resolution urging Congress to expedite the permitting process for natural gas exports. The measure, SCR 32, passed without opposition and was signed by Governor Abbott.
For a full list of OEM members and to learn more about the domestic and geopolitical benefits of U.S. LNG exports, click here.
---
To learn more about Our Energy Moment visit: http://www.ourenergymoment.org/. You can also follow OEM on Twitter (@OurEnergyMoment) and Facebook by liking the Our Energy Moment page.
###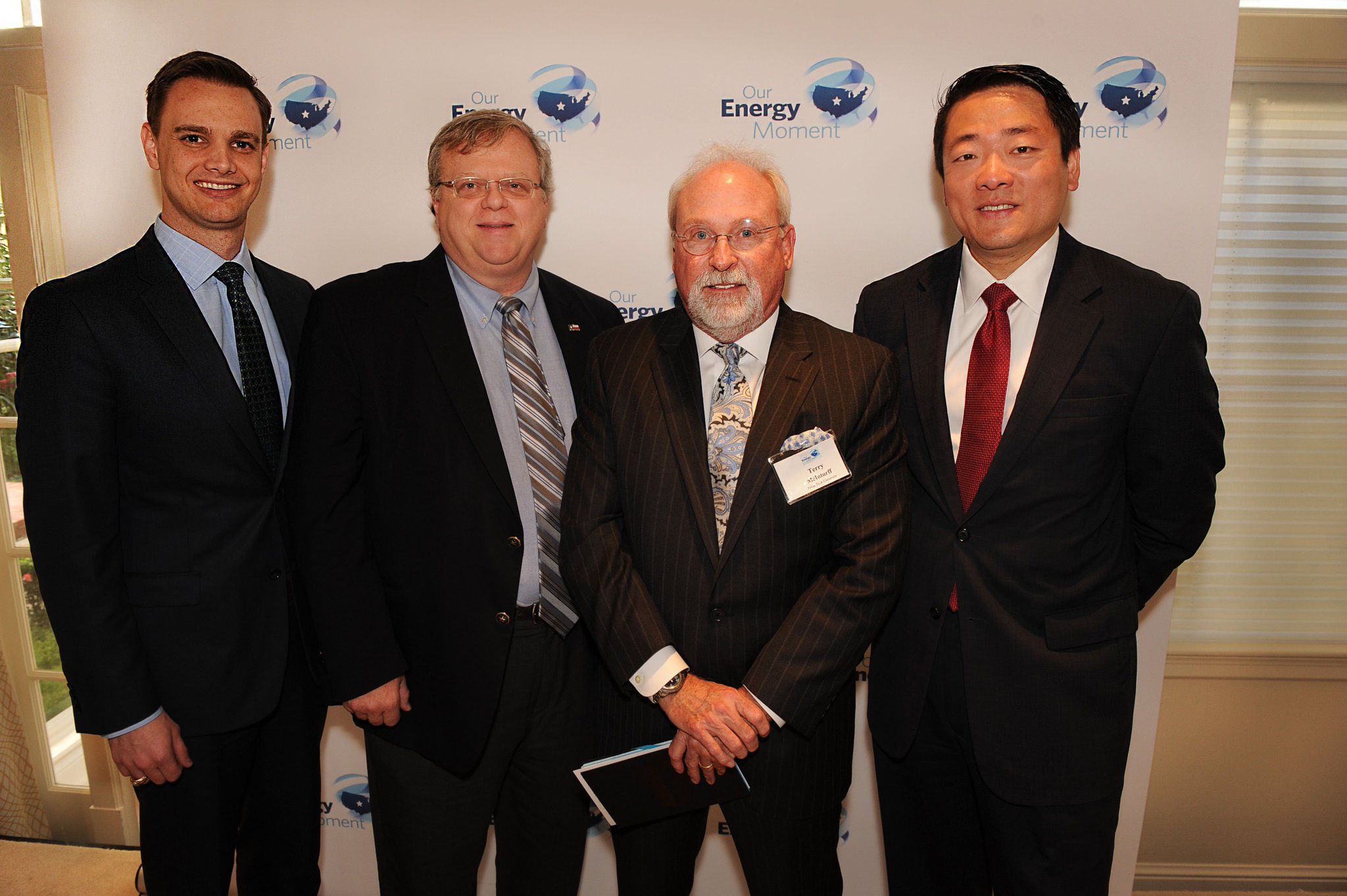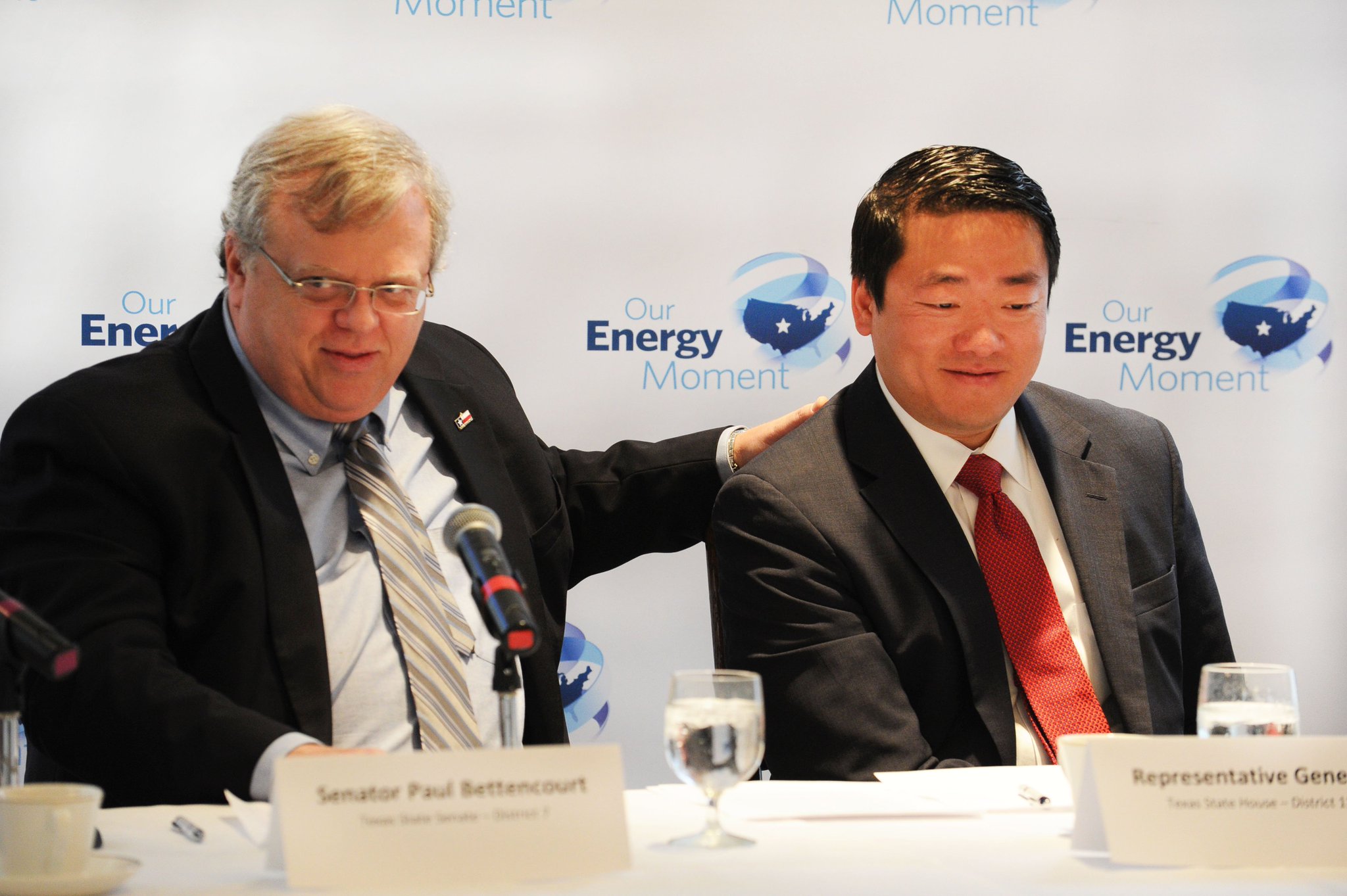 « Back to Events list